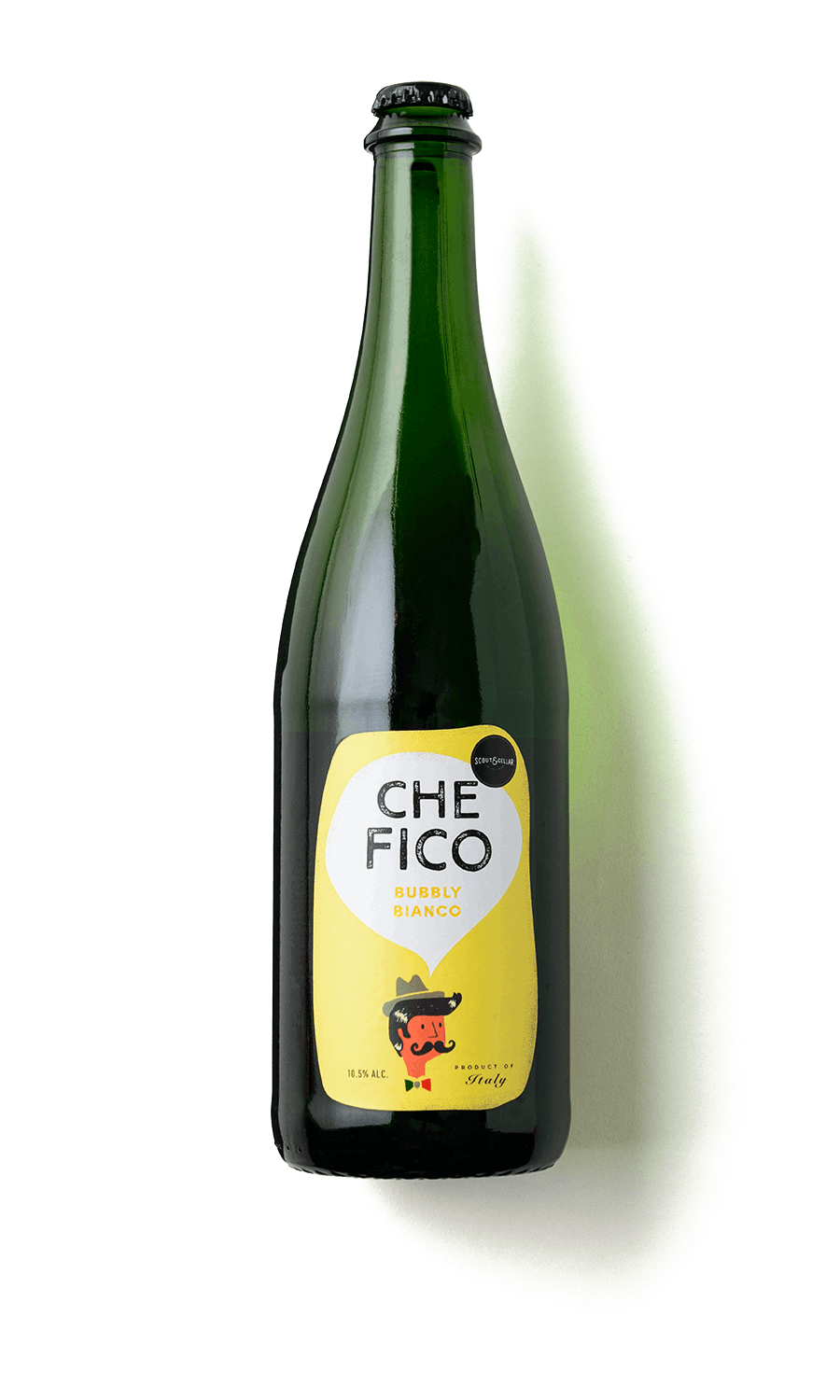 CHE FICO BUBBLY BIANCO
Italy
Notes of:



Pairs with:


Earthy, Crisp
100% Glera
Vegan
$20.00
Not available in the state you are shipping to.
CHE FICO BUBBLY BIANCO

Italy

Delicate and aromatic with lively bubbles and notes of caramelized lemon, peach and green apple on a light-bodied frame with a round finish.

Perfect as a pre-dinner drink, whether paired with hors d'oeuvres or on its own. Best enjoyed with good company and good conversation.

Alcohol: 10.5%

Residual Sugar: 11.5 g/L

Not available in the state you are shipping to.

the journey

CHE FICO BUBBLY BIANCO

This bubbly white wine comes from a 150-acre vineyard that has been owned and farmed by the Marion family for almost 40 years. Now in their late 40s, the Marion brothers, Massimo and Paolo, have been farming the family vineyard since they were children. Their father, Bruno, who is almost 80 years old, still dedicates all of his time to the vineyard. The family believes in a minimal-intervention philosophy, using agricultural techniques that protect the vines, avoid the use of chemical pesticides, and lead to terroir-driven wines reflective of the land where the grapes were grown.

The grapes for this wine were picked from 15-year-old vines, then soft-pressed. The juice fermented for 10 days in temperature-controlled stainless steel vats. This wine then aged for nearly 5 months in steel vessels and was lightly filtered prior to bottling.

DID YOU KNOW?

Glera is best known as the varietal used to make Prosecco. So, you might be wondering "why isn't this Prosecco?" Long story short, the designation of Prosecco is very specific. By creating this wine as Bubbly Bianco, the winemakers were able to unleash the potential of the wine's terroir, showcasing the flavors and intensity. We think that's pretty Che Fico.