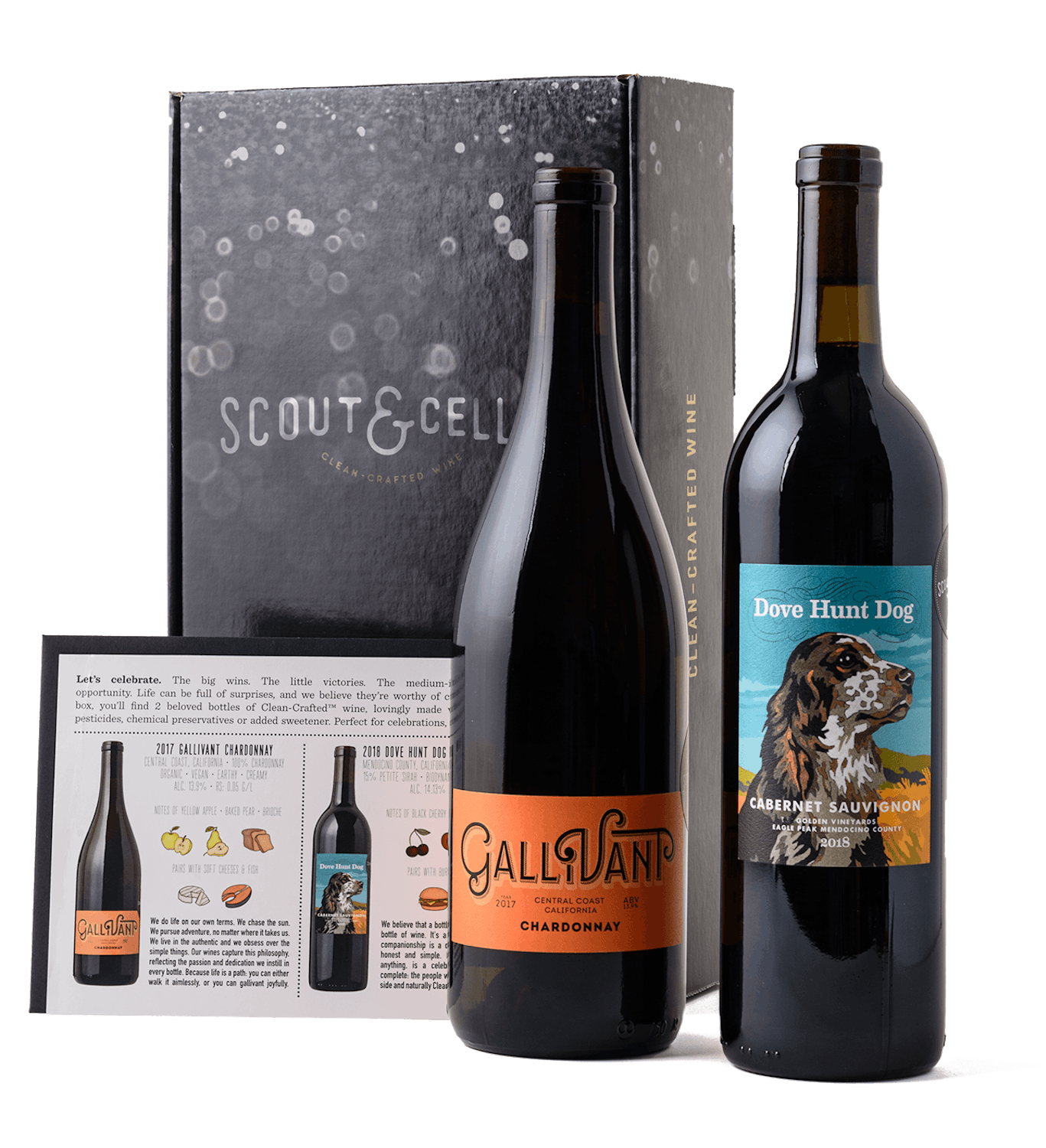 CELEBRATE THE EVERYDAY (MIX)
2 Bottle Gift Set
Notes of:


Pairs with:


Let's celebrate. The big wins. The little victories. The medium-ish moments of opportunity. Life can be full of surprises, and we believe they're worthy of celebration. In this box, you'll find 2 beloved bottles of Clean-Crafted™ wine, lovingly made with no synthetic pesticides, chemical preservatives or added sweetener. Perfect for celebrations, no matter the day. 
$49.00
Not available in the state you are shipping to.
CELEBRATE THE EVERYDAY (MIX)

2 Bottle Gift Set

This set includes:

1 bottle 2017 Gallivant Chardonnay
1 bottle 2018 Dove Hunt Dog Cabernet Sauvignon
1 full-color tasting card
1 branded gift box

And did we mention that ground shipping* is included?

*Ground shipping included within the contiguous United States. Additional charges apply for expedited shipping options.

Not available in the state you are shipping to.

the journey

CELEBRATE THE EVERYDAY (MIX)

Opulent and plush with aromas of yellow apple, vanilla and baking spices and flavors of baked pear and brioche on a medium-bodied frame with a bright finish. Pairs with goat cheese and Monday nights. For a Vegan option, try it with creamy avocado pasta.

Juicy and appealing with notes of black cherry, plum, and blackberry balanced by on a bold, full-bodied frame with a lingering finish. Your Tuesday night Cab. Perfect for cozying up for an evening by the fire with a good book, a good friend, or whatever's next on Netflix.