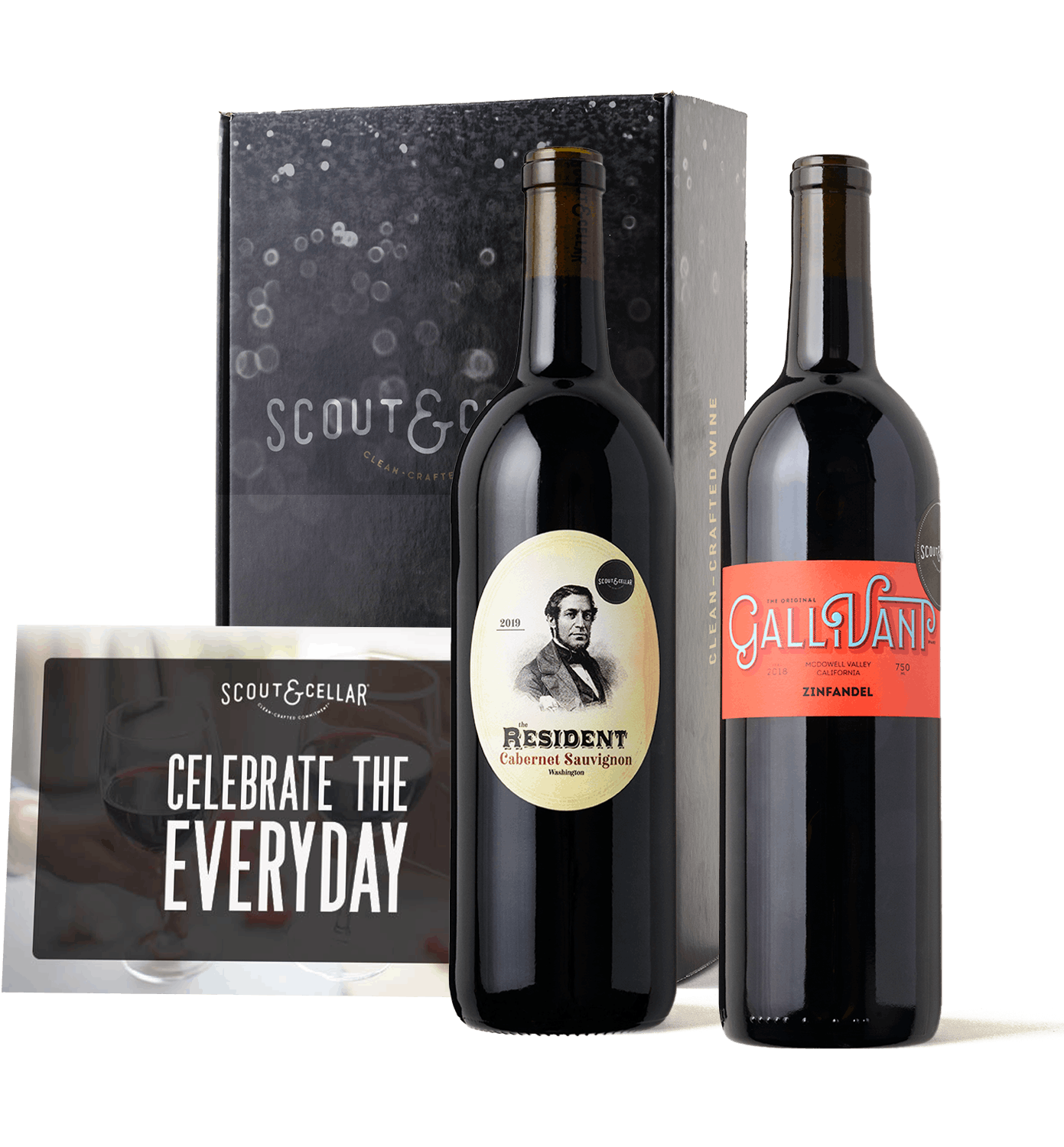 CELEBRATE THE EVERYDAY (RED)
2 Bottle Gift Set
Notes of:




Pairs with:


Let's celebrate. The big wins. The little victories. The medium-ish moments of opportunity. Life can be full of surprises, and we believe they're worthy of celebration. In this box, you'll find 2 beloved bottles of Clean-Crafted™ wine, lovingly made with no synthetic pesticides, chemical preservatives or added sweetener. Perfect for celebrations, no matter the day. 
$59.00
Not available in the state you are shipping to.
CELEBRATE THE EVERYDAY (RED)

2 Bottle Gift Set

This set includes:

1 bottle 2018 Gallivant Zinfandel
1 bottle 2019 The Resident Cabernet Sauvignon
1 full-color tasting card
1 branded gift box

And did we mention that ground shipping* is included?

*Ground shipping included within the contiguous United States. Additional charges apply for expedited shipping options. This product is not eligible for Host Orders or Volume Discounts.

Not available in the state you are shipping to.

the journey

CELEBRATE THE EVERYDAY (RED) | ABOUT THE WINES

2018 GALLIVANT ZINFANDEL

Juicy and appealing with wild strawberry, macerated boysenberry, and candied orange peel with a hint of tobacco on a full-bodied frame with a lingering finish. Pairs well with bold, hearty foods – whether it's barbeque pork ribs or a flavorful, tomato-based pasta dish.

2019 THE RESIDENT CABERNET SAUVIGNON

Earthy and bold with notes of blackberry, black raspberry, blueberry, cassis, vanilla and tobacco. Pairs well with steak, barbecue and patio parties.