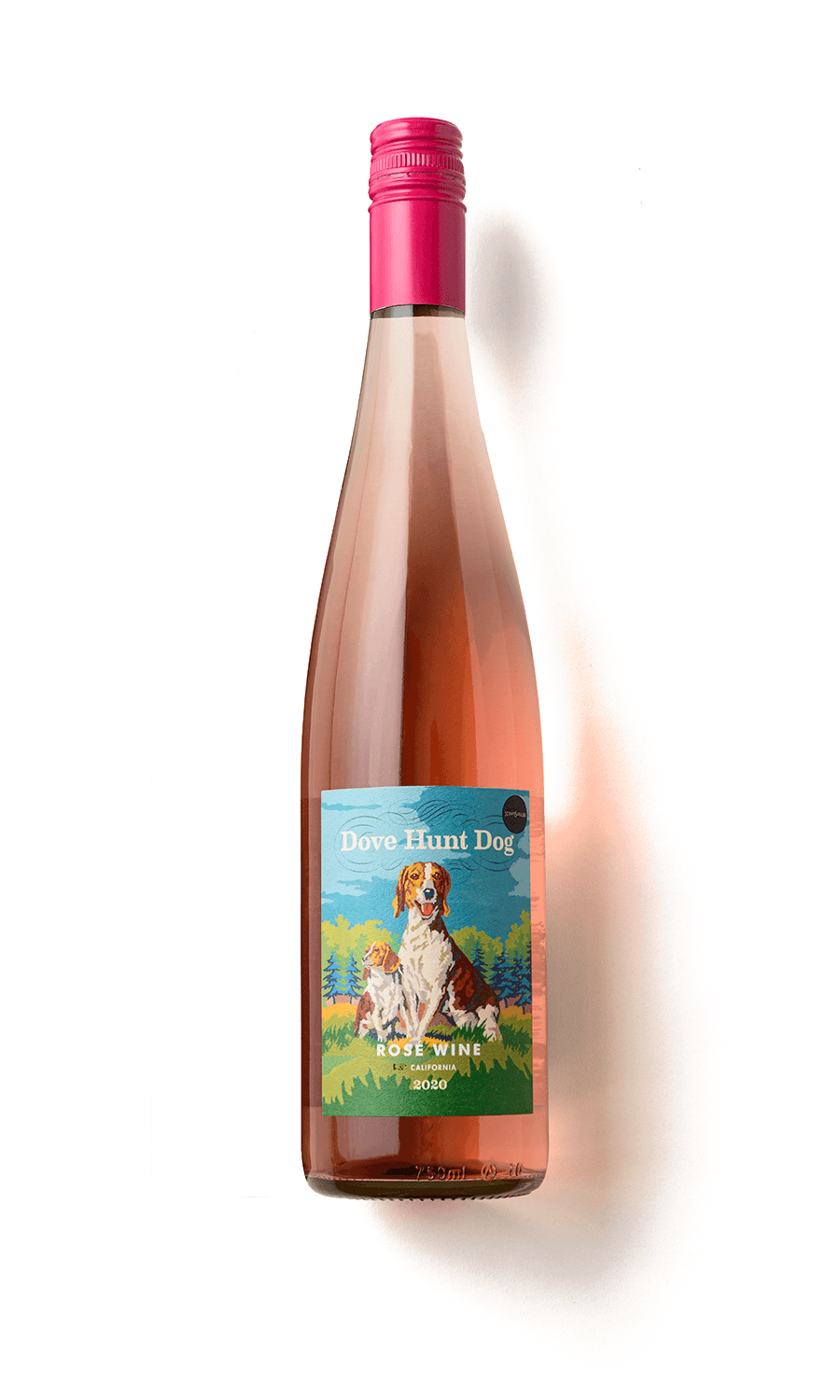 2020 DOVE HUNT DOG ROSÉ
California
Notes of:



Pairs with:

$19.00
Not available in the state you are shipping to.
2020 DOVE HUNT DOG ROSÉ

California

Perfectly pink in color, this wine is refreshing and flavorful with notes of fresh strawberry, blood orange and watermelon for a taste that demands another sip. It's a great choice for rosé lovers and red wine drinkers alike!

Pairs well with roasted or BBQ chicken. This wine is perfect for any time--think evenings by the pool or by the fire pit.

Alcohol: 12.5%

Residual Sugar: 0.03 g/L

Not available in the state you are shipping to.

the journey

2020 DOVE HUNT DOG ROSÉ

We believe that a bottle of wine is more than just a bottle of wine. It's a companion. At the core of companionship is a dedication to keeping things honest and simple. Dove Hunt Dog, more than anything, is a celebration of what makes life complete: the people we love most, the dogs by our side, and the naturally Clean-Crafted™ wine in our glasses.

For this Rosé, the juice fermented for 20 days in stainless steel. The wine then aged in stainless steel for 3 months until bottling, unfined and lightly filtered.

DID YOU KNOW?

Many of the earliest recorded wines were rosés, however, they didn't make a big splash in the United States until the late 1970s and really took off in the 1980s!