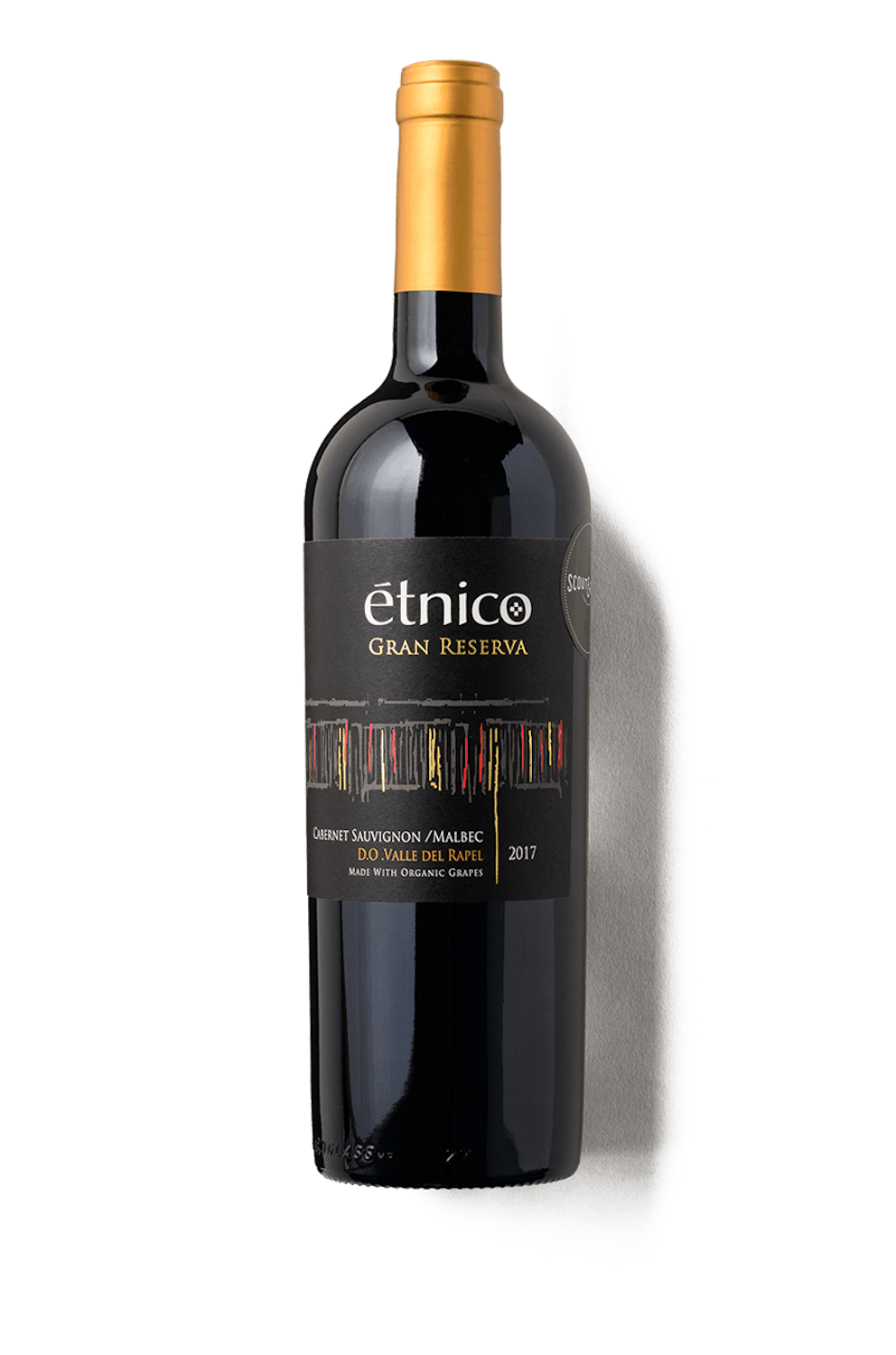 2017 Etnico Gran Reserva Cabernet Sauvignon/Malbec
Valle del Rapel, Chile
Notes of:



Pairs with:


Earthy, Bold  
85% Cabernet Sauvignon, 15% Malbec
Organic, Vegan
$32.00
Not available in the state you are shipping to.
2017 Etnico Gran Reserva Cabernet Sauvignon/Malbec

Valle del Rapel, Chile

Fruit forward and likable showing blackberry jam, macerated raspberry and a hint of mocha and with round, ripe tannins and a lingering finish.

Pairs perfectly with pizza, tailgate appetizers and hard cheeses.

Alcohol: 13.7%

Residual Sugar: 4.38 g/L

Not available in the state you are shipping to.

the journey

 Viñedos Emiliana has been certified organic and biodynamic for over 20 years. The winemaker Alvaro was one of the first to commit to large scale organic farming. He has proven that organic, biodynamic farming is not just for small vineyards. Winemakers from all over South America know him and seek his guidance in understanding his techniques. Just like all of the world's best clean-crafted winemakers, he believes that the best grapes are grown in a healthy ecosystem. This way the grape grows well and makes a wine that shows the terroir it came from.

This Cabernet Sauvignon and Malbec blend comes from 12-year-old vines planted in gravel with a southern exposure. The grapes were handpicked and then moved to stainless steel for a 4-5 day pre-fermentation cold soak. Fermentation occurred in stainless steel and then 80% of the wine was moved to age primarily in a combination of French Oak barrels, American Oak barrels, large Foudres and stainless steel. 

Did You Know? Viñedos Emiliana was the first organic and biodynamic certified vineyards in all of South America.

At this time, this product may not be available to ship to all states.