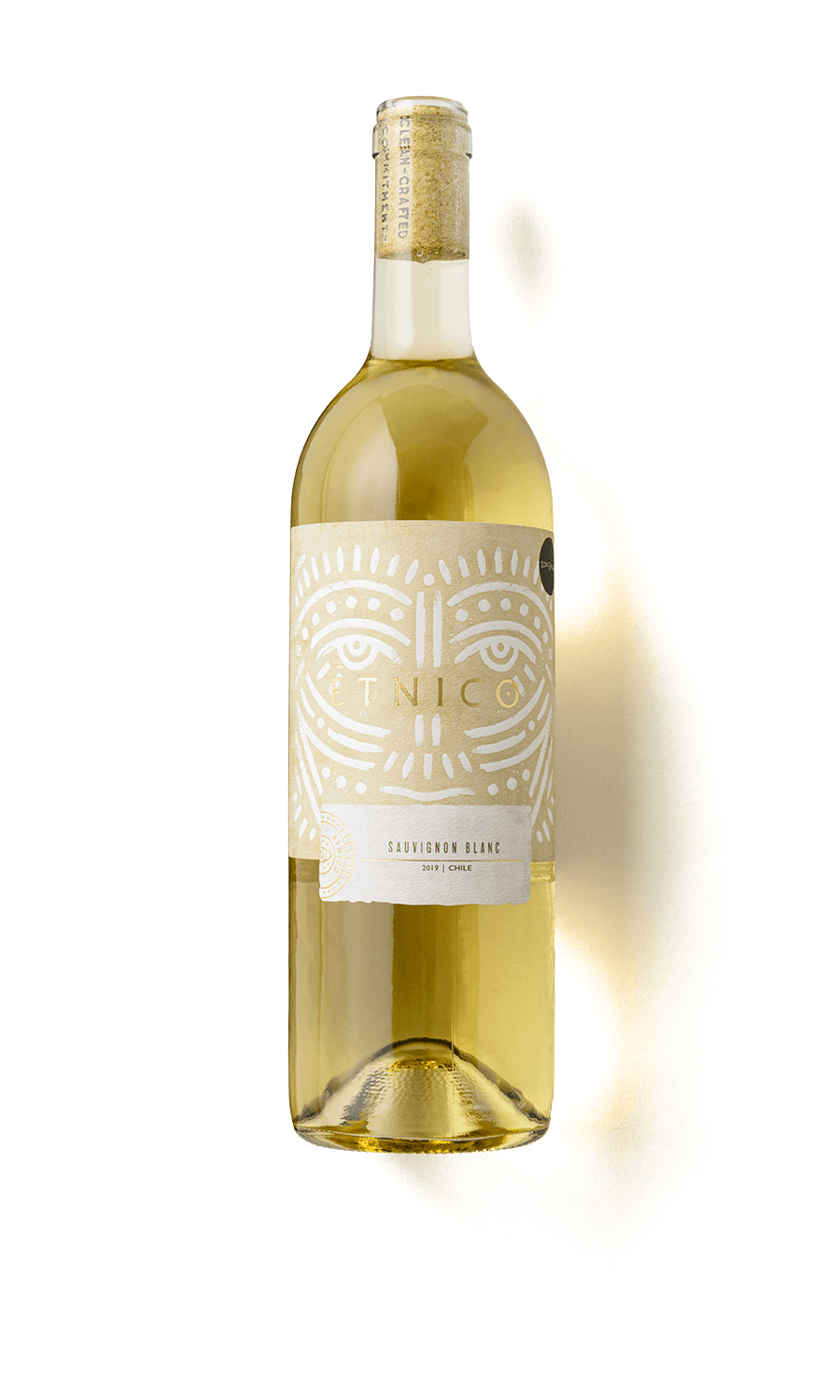 2019 ETNICO SAUVIGNON BLANC
Chile
Notes of:



Pairs with:


Earthy, Crisp
100% Sauvignon Blanc
Vegan
$24.00
Not available in the state you are shipping to.
2019 ETNICO SAUVIGNON BLANC

Chile

Zesty and aromatic with green apple, lemon curd, and underripe pineapple balanced by lemongrass and chalk on a light-bodied frame with a distinctive minerality and a bright finish.

Pairs well with light seafood dishes—think sushi or ceviche—and soft cheeses.

Alcohol: 12%

Residual Sugar: 3.6 g/L

Not available in the state you are shipping to.

the journey

2019 ETNICO SAUVIGNON BLANC

Viñedos Emiliana has been certified organic and Demeter-certified biodynamic for over 20 years. Head winemaker Álvaro Espinoza was one of the first to commit to organic farming on a large scale, proving that regenerative farming practices aren't just for small farms. Winemakers from all over South America know him and seek his guidance in understanding these techniques. Just like all the world's best winemakers, he believes that you need a healthy ecosystem with minimal interference, leading to healthy grapes that make delicious wines, authentic and reflective of the region's terroir.

The grapes for this Sauvignon Blanc were picked from vines planted up to 15 years ago in thin, rocky soil which, in combination with the region's cool mountain air, leads to white wines noted for their distinctive minerality and bright acidity. After harvest, the grapes were crushed, pressed, clarified and placed in stainless steel to ferment for 1 month. The wine then aged in stainless steel for 7 months until bottling, unfined and lightly filtered.

DID YOU KNOW?

Sauvignon Blanc is believed to have originated in France's Loire Valley. The varietal was brought to Chile at some point during the 19th century.