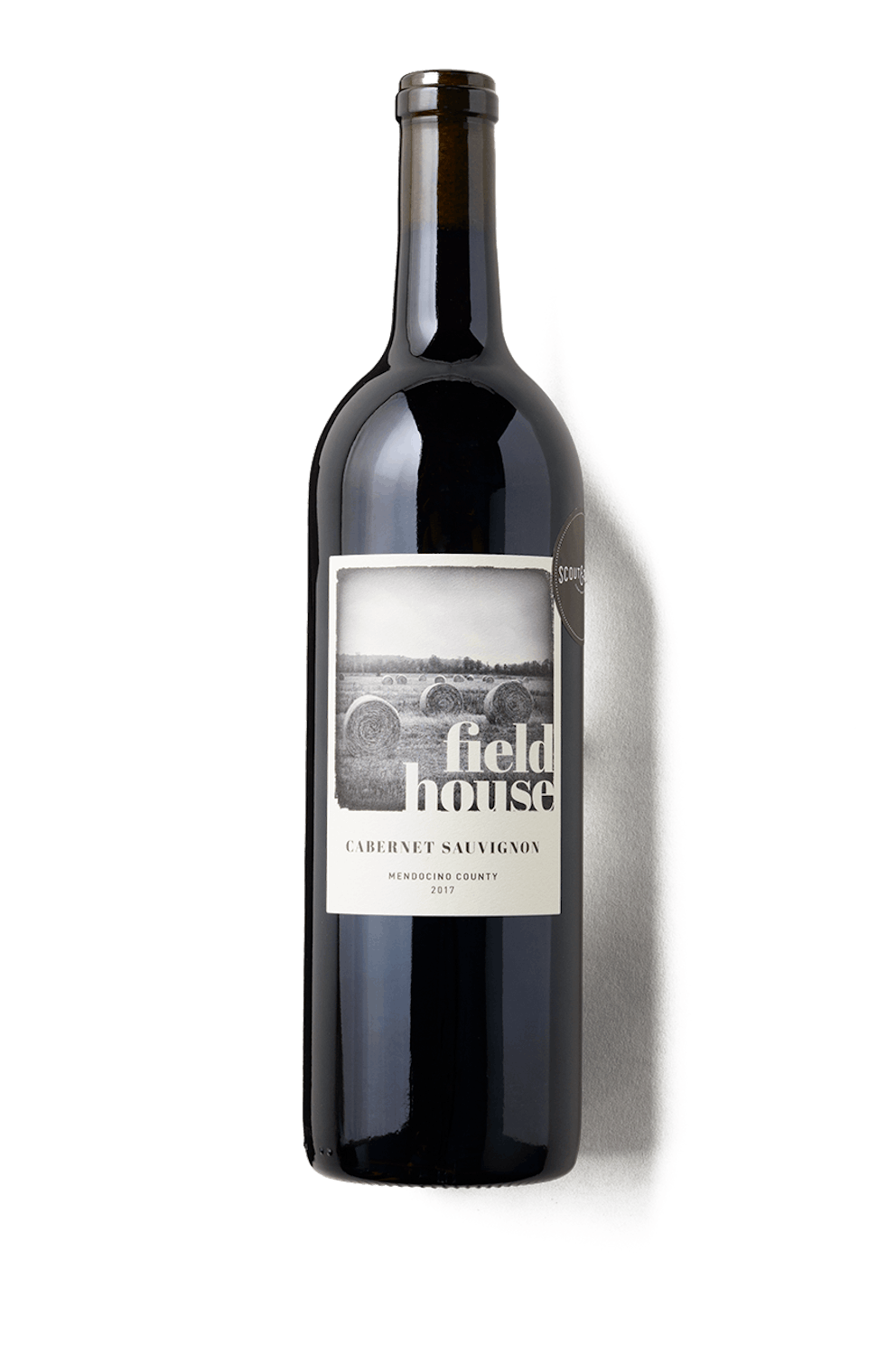 2017 Fieldhouse Cabernet Sauvignon
Mendocino County, California
Notes of:



Pairs with:


Earthy, Bold
100% Cabernet Sauvignon
Organic, Vegan
$32.00
Not available in the state you are shipping to.
2017 Fieldhouse Cabernet Sauvignon

Mendocino County, California

Dark, textured and well-balanced with black cherry, spiced plum, cassis and mocha framed by dusty tannins with a lingering finish.

 Pair with robust red-sauced pasta dishes, anything braised and Pecorino.

Alcohol: 14%

Residual Sugar: 0.5 g/L

Not available in the state you are shipping to.

the journey

Before there was the vineyard or the tasting room, there was the fieldhouse. It was the very first purchase we made as a company. Initially, the fieldhouse was pretty shabby, so we began updating it with things from our past. Cabinetry from our house growing up. Corrugated tin and restored molding from an old family barn. Doors we clearly remember slamming open and shut as teenagers. In no time, this bare-bones building began to resemble something familiar. Something comfortable. Something ours.

Ever since, the fieldhouse has been more than just a field house. It's a reminder. Of our humble beginnings. Of our family values. Of our commitment to crafting wine cleanly and consciously. And the result is simple, honest, delicious bottle of wine as true to our roots and passion as the fieldhouse is. We hope you love it as much as we do.

From a hillside vineyard in Mendocino County that has been certified organic for over 20 years and owned by the same family for 50 years, the fruit was hand-picked in the morning on September 21, 2017 into half ton bins. Then, it was transferred into stainless steel tanks for a long, slow fermentation over 20 days on the skins before 50% was transferred to neutral French Oak barrels and 50% transferred to stainless steel tanks for 12 months of aging. In early November 2018, the lots were combined and lightly filtered before bottling.

Did You Know? Cabernet is the most planted grape in the world!