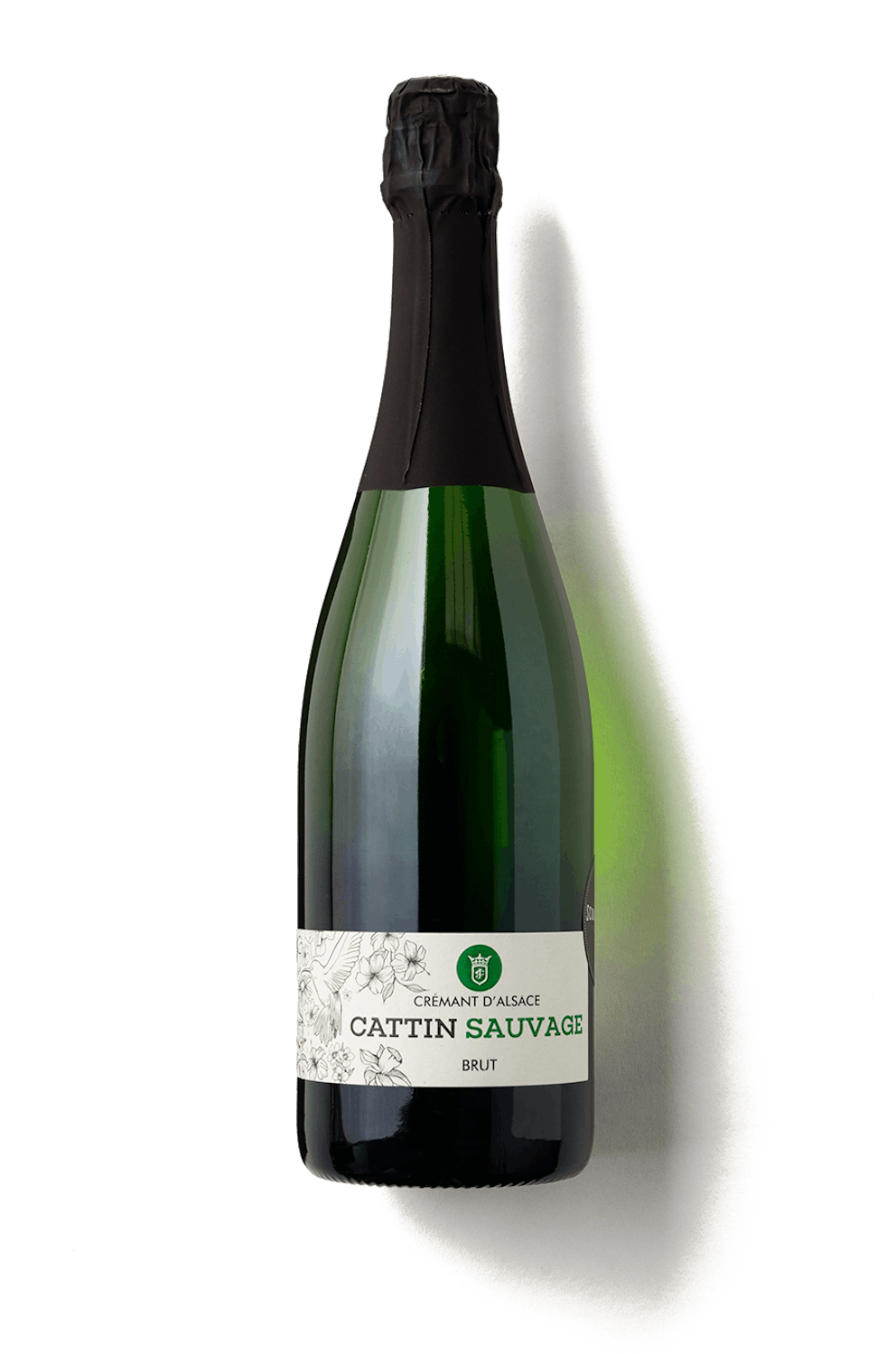 CATTIN SAUVAGE CREMANT D'ALSACE BRUT
Alsace, France
Notes of:



Pairs with:


Earthy, Crisp
80% Pinot Blanc, 20% Chardonnay
Vegan
$45.00
Not available in the state you are shipping to.
CATTIN SAUVAGE CREMANT D'ALSACE BRUT

Alsace, France

Delicate aromas of fresh peach and ripened pear lead into flavors of toasted nuts and fresh-baked brioche. Creamy bubbles are balanced by a dry, refreshing finish.

Pairs perfectly with sushi, seafood, or a celebratory brunch.

Alcohol: 12%

Residual Sugar: 8 g/L

Not available in the state you are shipping to.

the journey

CATTIN SAUVAGE CREMANT D'ALSACE BRUT

The Cattin family has been making wine in the same village in France since 1720. To this day, the winery is family-owned and operated, with over 170 acres of organic, dry-farmed vineyard. Jacques and his son, Jacques Jr. are 11th and 12th generation winemakers, respectively!

The soil in AOC Crémant d'Alsace – a winemaking sub-region in Alsace, France - is rich in clay and limestone. The clay helps the soil to stay cool and retain water. Since irrigation is prohibited in winemaking in this region, the water-retaining clay soil is essential to grape growing. In addition, limestone contains important nutrients that help the grapes grow better and sweeter, naturally.

For this wine, grapes were hand-picked from 15-year-old vines, then placed in a pneumatic press. The juice fermented on native yeast for almost 2 months in a temperature-controlled, stainless steel tank. Then it aged on the lees for nearly 2 months, prior to bottling for secondary fermentation. This sparkling wine is made using the traditional method – it spends nine months in the bottle during the secondary fermentation process!

DID YOU KNOW?

"Crémant" is a French term for sparkling wines made using the traditional method. In this process, yeast is added to the bottle after the initial fermentation for secondary fermentation to take place. This process is what creates the bubbles in the wine!