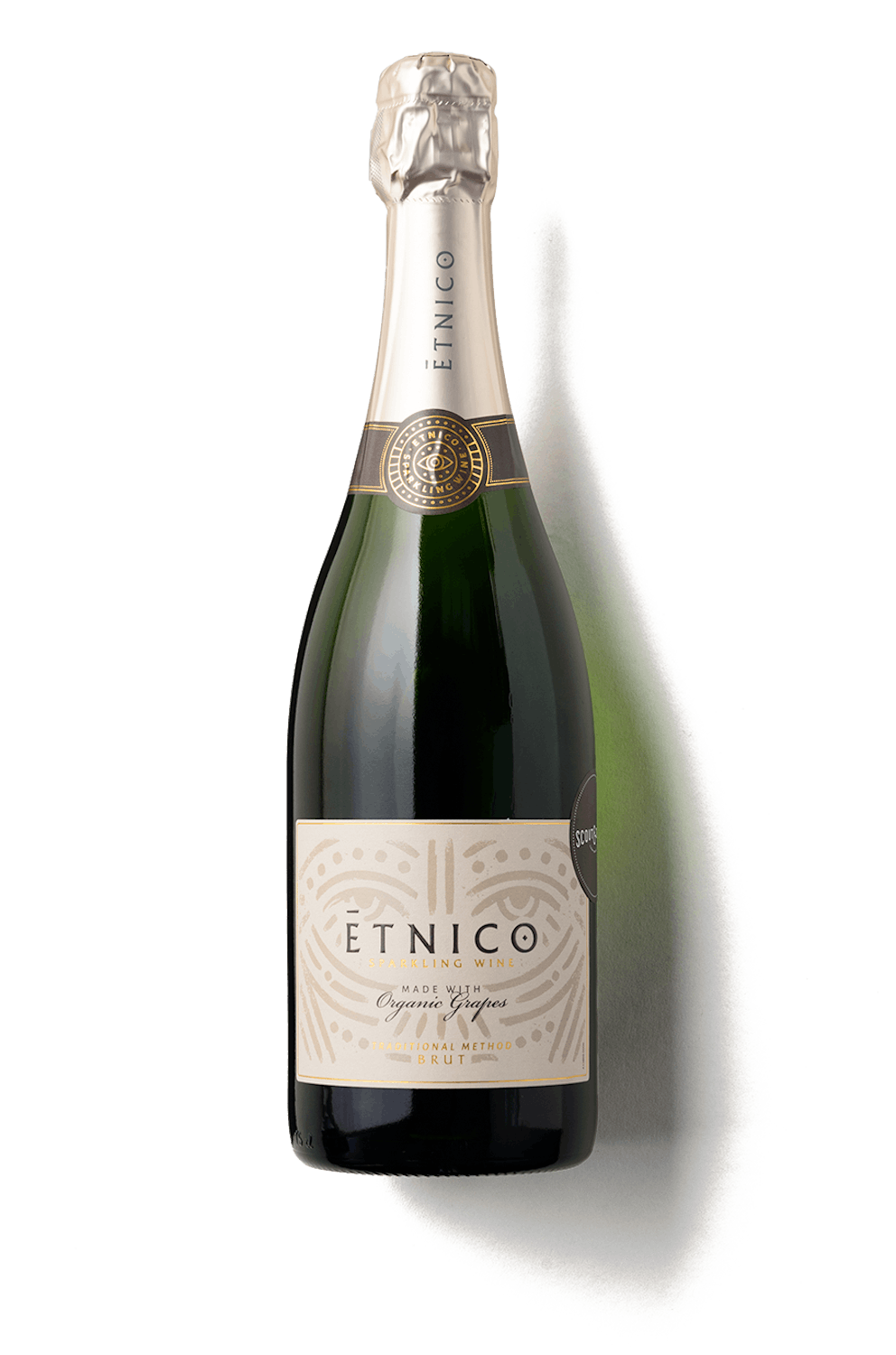 NV Etnico Sparkling Wine
Casablanca Valley, Chile
Notes of:



Pairs with:


Earthy, Crisp
80% Chardonnay, 20% Pinot Noir
Biodynamic, Vegan
$48.00
Not available in the state you are shipping to.
NV Etnico Sparkling Wine

Casablanca Valley, Chile

Vibrant yet sophisticated with green apple, lemon, quince and bright minerality on a medium-bodied frame with a refreshing finish.

Perfect for celebrating the everyday, this sparkling wine is enjoyable on its own or paired with a variety of soft cheeses.

Alcohol: 12%

Residual Sugar: 9.6 g/L

Not available in the state you are shipping to.

the journey

Viñedos Emiliana has been certified organic and Demeter certified biodynamic for over 20 years. The winemaker Alvaro was one of the first to commit to organic farming on a large scale. He has proven that clean farming is not just for small farms. Winemakers from all over South America know him and seek his guidance in understanding his techniques. Just like all the world's best winemakers, he believes that you need a healthy ecosystem. This way the grape grows well and makes a wine that shows the terroir it came from.

The grapes for this small-lot sparkling wine (just 700 cases total!) were hand-picked from 18-year-old vines planted on the granite soil slopes of the Casablanca Valley. 

This New World sparkling wine was made in the traditional method, a testament to the carried-on traditions of Old World winemaking practices.

Did You Know? This wine comes from the first certified organic and certified biodynamic vineyard in Latin America! It's also the largest biodynamic vineyard in the world.