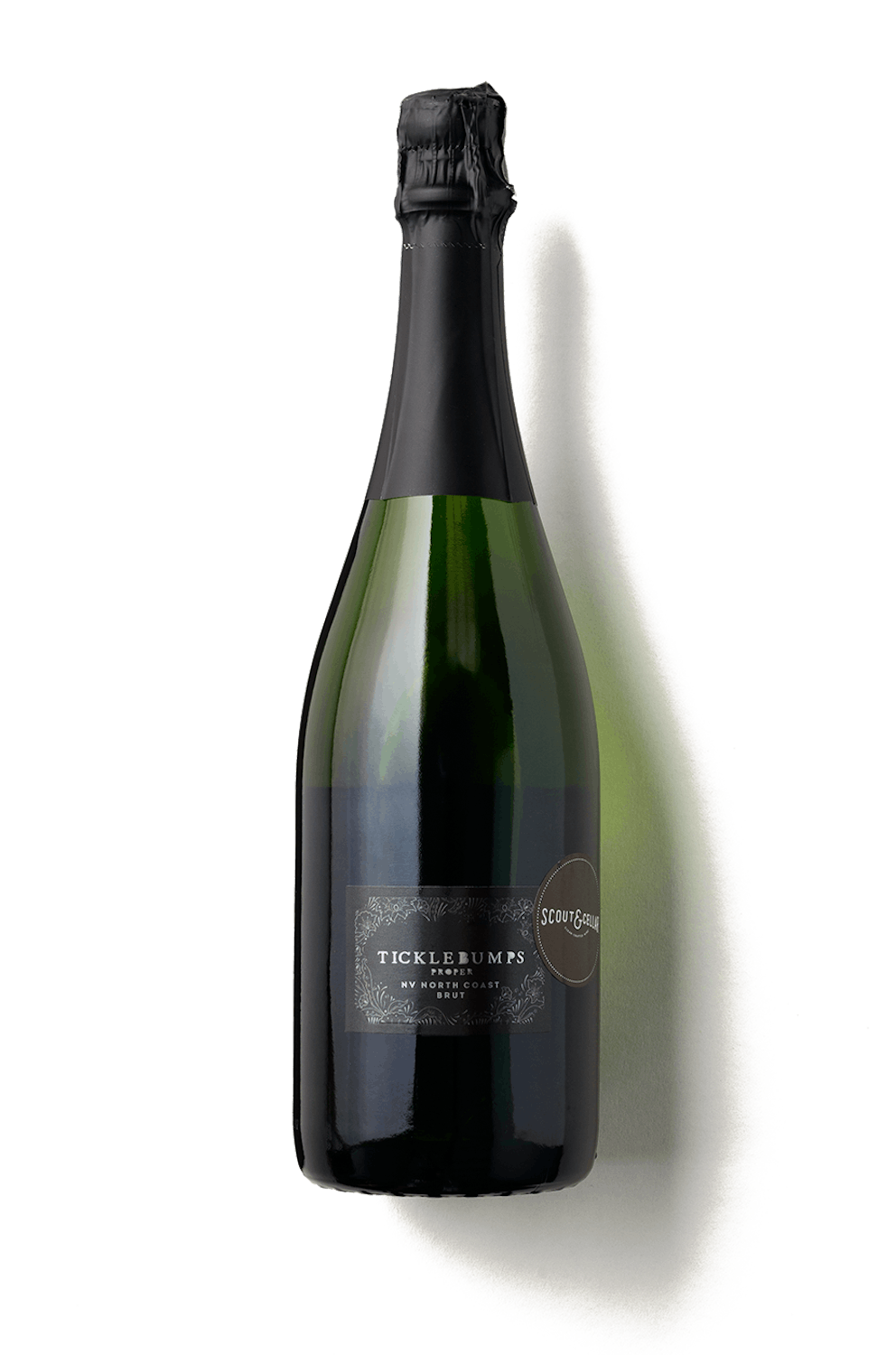 TICKLEBUMPS BRUT
North Coast, California
Notes of:



Pairs with:


Earthy, Creamy
55% Chardonnay, 37% Pinot Noir, 8% Pinot Meunier
Vegan
$45.00
Not available in the state you are shipping to.
TICKLEBUMPS BRUT

North Coast, California

Elegant and lively with notes of yellow apple, pear tart and a hint of fresh vanilla, while the finely-textured bubbles lead into a creamy texture. 

Perfect on its own or with brunch, chilled seafood, veggies and hummus or soft cheese. And definitely a friend or two.

Alcohol: 13%

Residual Sugar: 10 g/L

Not available in the state you are shipping to.

the journey

TICKLEBUMPS BRUT

Ticklebumps is made by one of very few female sparkling winemakers, Penny Gadd-Coster. This partnership is perfect for a sparkling wine created in honor of another very important female – Sarah's daughter, Dagny, who, as a toddler, would squeal out in delight "tickle bumps!!" when rolling in her stroller over sidewalk bumps near intersections. We feel this same glee when enjoying a sip of sparkling wine as the lively bubbles dance onto our palate. This lively wine is best enjoyed celebrating with family and friends, and captures the spirit of a vibrant, imaginative girl who is always ready for a dance party.

For this wine, grapes were sourced from a handful of cool-climate vineyards scattered along the California coast from Carneros to Mendocino. Picked at 18-20 brix - the perfect almost-ripeness for making sparkling wine - the fruit was pressed and the juice fermented, then filtered and bottled for secondary fermentation using the traditional method. Then, the wine aged for more than 10 months before having its sediment removed.

DID YOU KNOW?

This sparkling wine is produced using the traditional method. In this process, yeast is added to the bottle after the initial fermentation for secondary fermentation to take place. This process is what creates the bubbles in the wine!