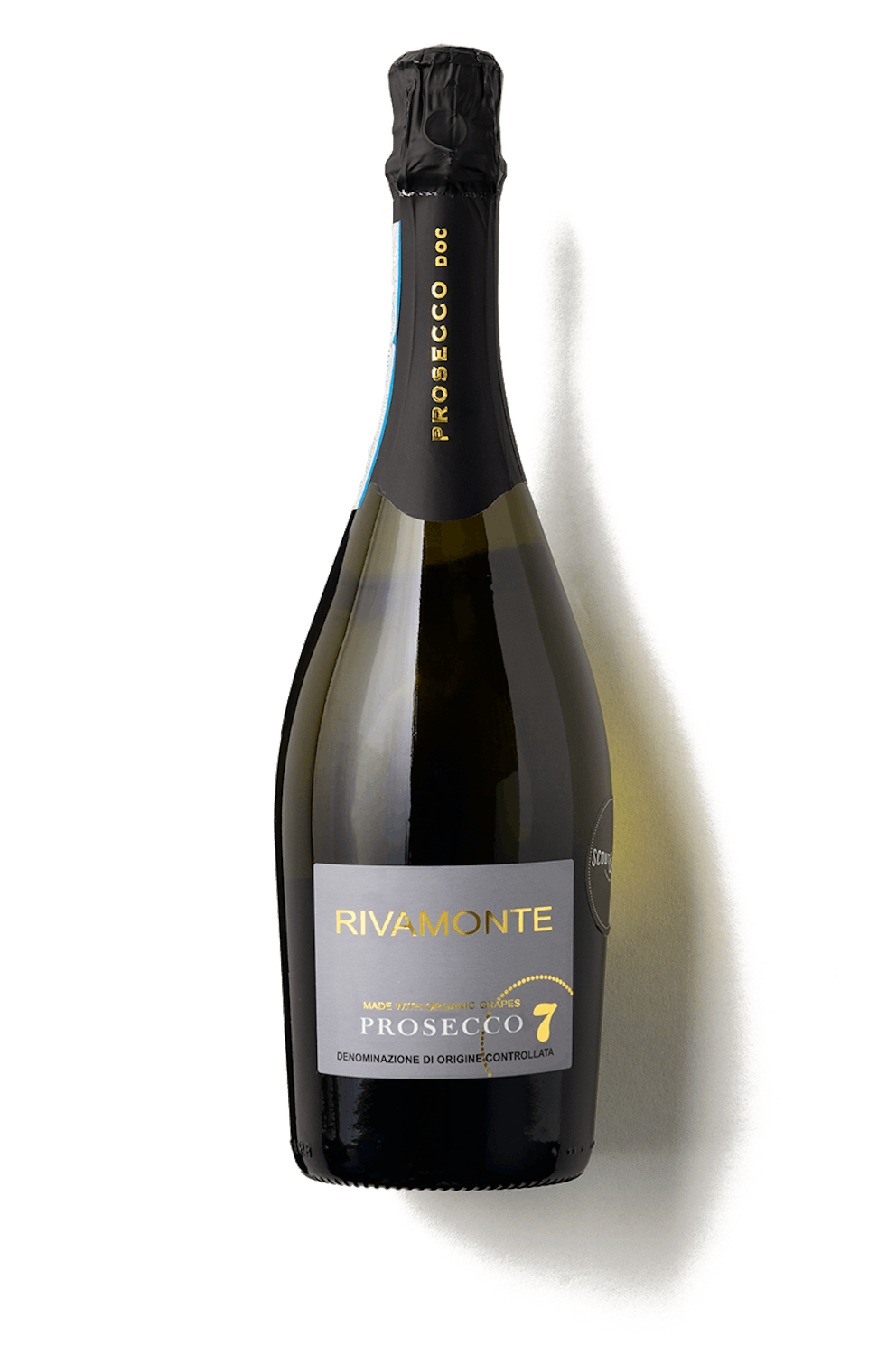 NV RIVAMONTE PROSECCO
Veneto, Italy
Notes of:



Pairs with:


Fruity, Crisp
100% Glera
Vegan
$28.00
Not available in the state you are shipping to.
NV RIVAMONTE PROSECCO

Veneto, Italy

Delicate but complex with nectarine, green apple and Meyer lemon with a hint of exotic spice framed by zippy acidity and a refreshing finish.

Pairs with bruschetta or items you'd find on a charcuterie board like Prosciutto, cured meats, hard cheese, olives and mixed nuts.

Alcohol: 11%

Residual Sugar: 14 g/L

Not available in the state you are shipping to.

the journey

NV RIVAMONTE PROSECCO

The winery was founded by Carlo Botter in 1928 as a small business selling local Veneto wines in barrels and demijohns to friends and neighbors. After the Second World War, brothers Arnaldo and Enzo expanded the business by packaging and selling wine in bottles.

In the 1970s and 1980s, Botter was able to keep up with the growing international market and expand the winery's range. Some of its Veneto wines were now made on the family land in Motta di Livenza, near Treviso. They were joined by other wines made in the main Italian wine regions, as well as the production and sales of grape juice. At the end of the 1990s, the third generation - Annalisa, Alessandro and Luca - entered the Company and Botter started witnessing a further evolution.

The Glera grapes for this sparkling wine hail from the Prosecco DOC in Veneto, between the Adriatic Sea and the Alps and were hand-picked from 11-year-old dry-farmed vines. The juice fermented for almost two weeks at a controlled temperature to protect the delicate aromas. The wine was then filtered into stainless steel tanks for secondary fermentation (making bubbles!) before bottling, unfined and lightly filtered.

DID YOU KNOW?

Prosecco was historically used as the name for both the grape varietal and the sparkling wine produced from it. The name Prosecco came from the village of Prosecco in Slovenia where the grape likely originated. Since 2009, however, the grape used in Prosecco is mainly referred to as Glera.