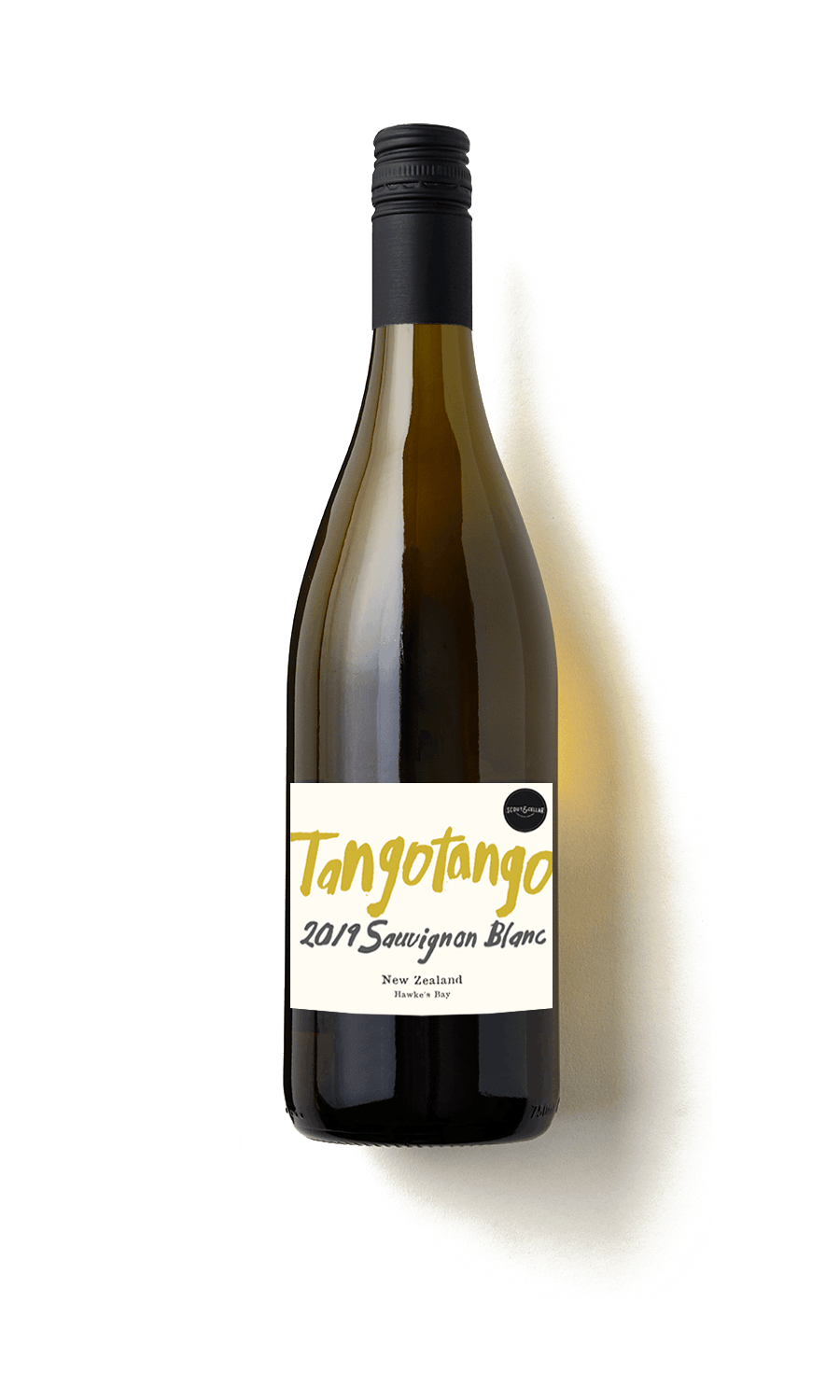 2019 TANGOTANGO SAUVIGNON BLANC
Hawke's Bay, New Zealand
Notes of:



Pairs with:


Earthy, Crisp
100% Sauvignon Blanc
Vegan
$26.00
Not available in the state you are shipping to.
2019 TANGOTANGO SAUVIGNON BLANC

Hawke's Bay, New Zealand

Elegant and aromatic with freshly squeezed lemon and key lime balanced by lemongrass and picked herbs and a hint of stony minerality on a rounded, well-textured frame leading to a lingering finish.

Pairs well with seafood and soft cheeses.

Alcohol: 13.4%

Residual Sugar: 1.33 g/L

Not available in the state you are shipping to.

the journey

2019 TANGOTANGO SAUVIGNON BLANC

Let's raise a glass of Scout & Cellar's very first New Zealand wine, a Clean-Crafted™ Sauvignon Blanc true to the region's rich history and distinctive wines. New Zealand is famous for its uniquely delicious Sauvignon Blanc, which are notably fresh, exuberant and aromatic with citrusy and herbaceous notes.

While Marlborough may be the most well-known region in New Zealand for Sauvignon Blanc, this wine hails from Hawke's Bay—located on the North Island, about 300 miles northeast of Marlborough—and we think that makes it pretty special. The region is a hidden gem of New Zealand winemaking, notable for its soil and weather diversity, which lead to elevated, distinctive wines that are rounder and smoother in texture, while maintaining those delicious citrus and herbal notes for which the varietal is known.

The folks that grew the grapes for this wine are deeply committed to honoring the land and to creating authentic New Zealand wines that reflect the unique terroir of the region. After harvest, the grapes for this Sauvignon Blanc were sorted, destemmed, and pressed. The juice fermented in a combination of stainless steel and neutral French Oak. The wine then aged on the lees in a combination of stainless steel and neutral French Oak for 12 months until bottling, unfined and lightly filtered.

According to New Zealand's centuries-old Maori culture, it is believed that humans owe everything to nature. Tangotango, named after a celestial being of Maori myth, is a Clean-Crafted™ wine that embodies our commitment to living simply, to honoring the land, and to making wine as naturally as possible.

DID YOU KNOW?

More than 60% of the vines in New Zealand are Sauvignon Blanc! You can thank the island nation for turning the previously little-known varietal into a much-loved household name.