Circle Exclusive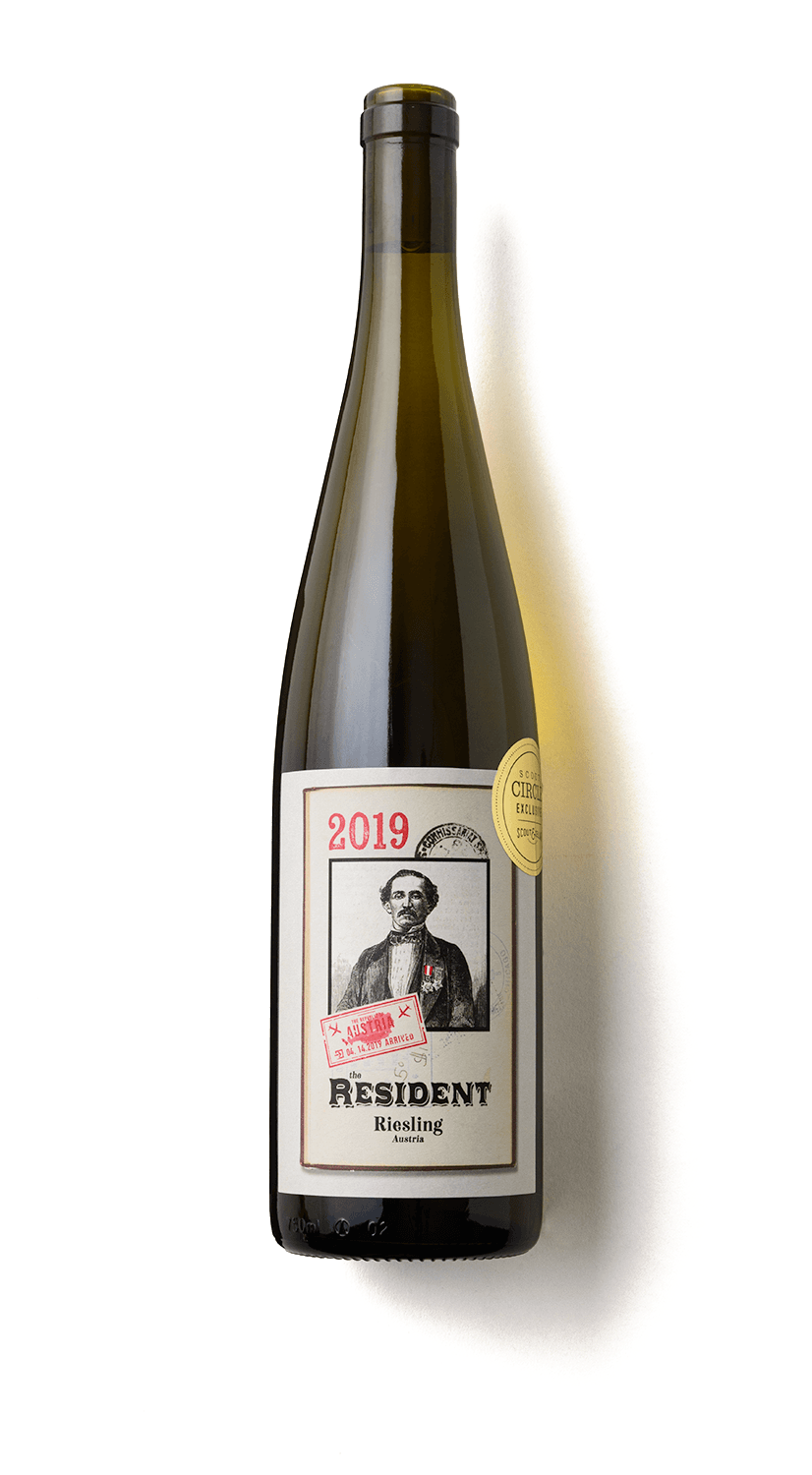 2019 THE RESIDENT RIESLING
Niederösterreich, Austria
Notes of:



Pairs with:

Fruity, Crisp
100% Riesling
Vegan
$24.00
Not available in the state you are shipping to.
2019 THE RESIDENT RIESLING

Niederösterreich, Austria

Aromatic and tension-filled with candied lemon peel, green apple and white peach with a mouth-coating texture and a light-yet-lingering finish.

Pairs well with spicy food—think Thai takeout or Tandoori chicken.

Alcohol: 12.8%

Residual Sugar: 4.2 g/L

Not available in the state you are shipping to.

the journey

2019 THE RESIDENT RIESLING

CLUB EXCLUSIVE

Sit back, relax and watch the Resident in action--jovially jetsetting from continent to continent with a glass of wine in his hand and adventure in his heart. This is no ordinary sightseer--this is a journeyman. A global traveler who lives like a local wherever he goes. A marauder of mirth, and a voyager in pursuit of the most vivacious varietals the world has to offer. This is the Resident.

The Gruber family has been growing grapes and making wine in Austria since 1814. Up until the 1950s, the wine they made was primarily for personal consumption. That's when, at age 16, Edwin Gruber, Sr. decided to turn the farm into a winery. Although he is retired now, he still manages the vineyards with 3 of his 6 children. His wife Hermine does the bookkeeping.

For this white wine, the grapes were handpicked from biodynamically farmed vines planted up to 40 years ago in Austria's lower region of Niederösterreich. After harvest, the grapes were slow pressed over the course of 10 hours. The juice then fermented in stainless steel for 20 days. The wine aged on the lees in stainless steel until bottling, unfined and lightly filtered with natural bentonite clay.

DID YOU KNOW?

Riesling is considered one of the best food-pairing wines. It's versatile because of its high level of natural acidity and varied sweetness level. Plus, it's great with spicy foods!