Circle Exclusive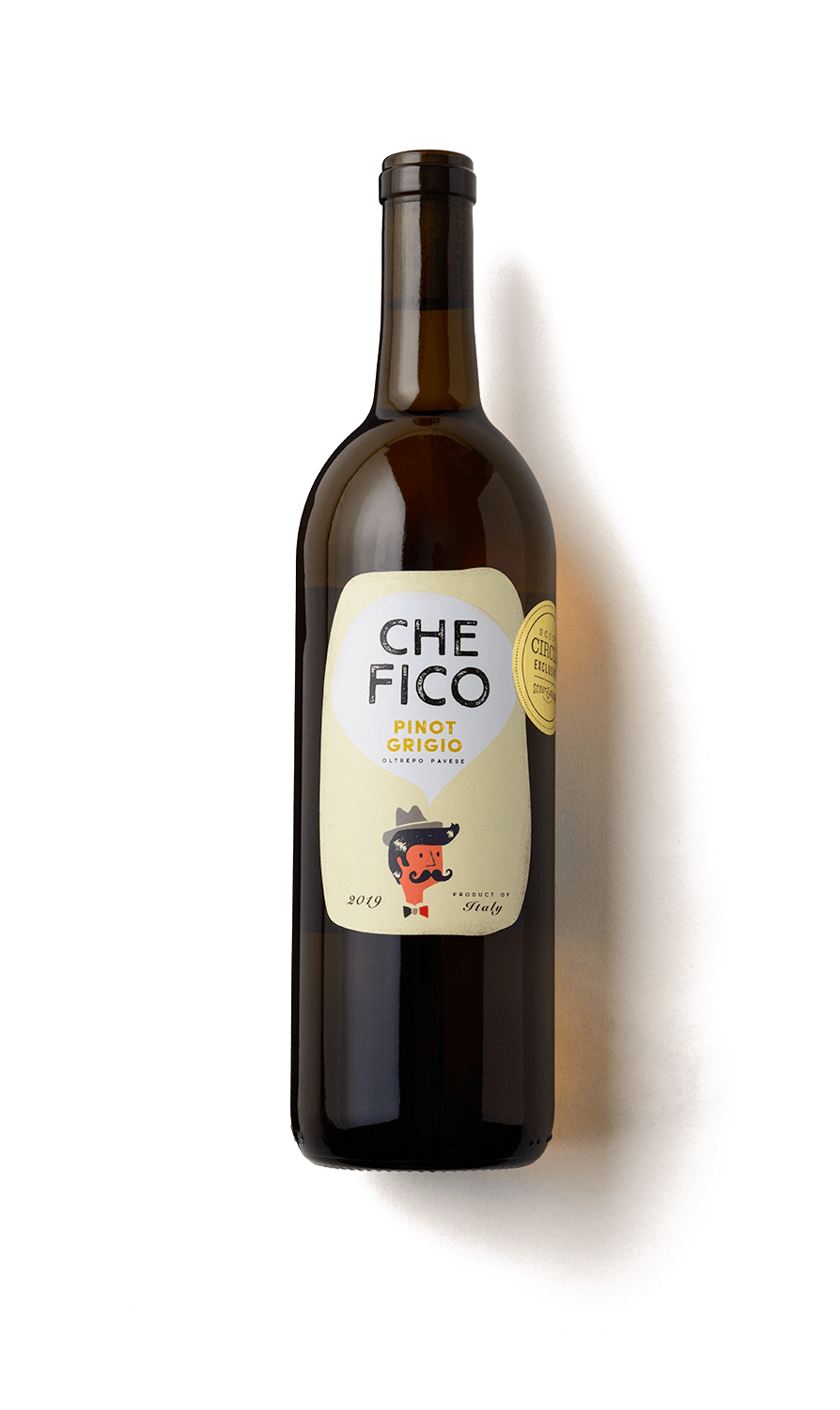 2019 CHE FICO PINOT GRIGIO
Oltrepò Pavese, Italy
Notes of:



Pairs with:


Earthy, Crisp
100% Pinot Grigio
Vegan
$22.00
Not available in the state you are shipping to.
2019 CHE FICO PINOT GRIGIO

Oltrepò Pavese, Italy

Layered and bright with lemon curd, underripe peach, wild strawberry and sweet herbs on a light-bodied frame with a clean finish.

Pairs with Italian, of course! Think seafood risotto or veggie fritto misto.

Alcohol: 12.3%

Residual Sugar: 2.5 g/L

Not available in the state you are shipping to.

the journey

2019 CHE FICO PINOT GRIGIO

CLUB EXCLUSIVE

Che Fico. You say it "Kay-Fee-Koh," and it's Italian for "How Cool!" As in, "this Pinot Grigio comes from a northern region considered to be one of Italy's best-kept wine secrets? Che fico!"

The grapes for this small-lot Pinot Grigio were handpicked from dry-farmed vines in Oltrepò Pavese, south of the Po River, where the nearby hills and mountain ranges make the area ideal for viticulture.

This is an orange wine—a white wine that's made like a red wine! Typically, white wine grapes are pressed and have no skin contact during fermentation, while black grapes are crushed and fermented with the juice and the skins together, giving red wine its color. After these white wine grapes were harvested, they were crushed and fermented on the skins in stainless steel for 3 weeks, which gave the wine its orange hue. The wine then aged on the lees until bottling, unfined and unfiltered.

DID YOU KNOW?

No, orange wine isn't made from oranges. Orange wine refers to a wine made from white grapes that have skin contact during fermentation. The juice takes on an orange hue during the fermentation process!