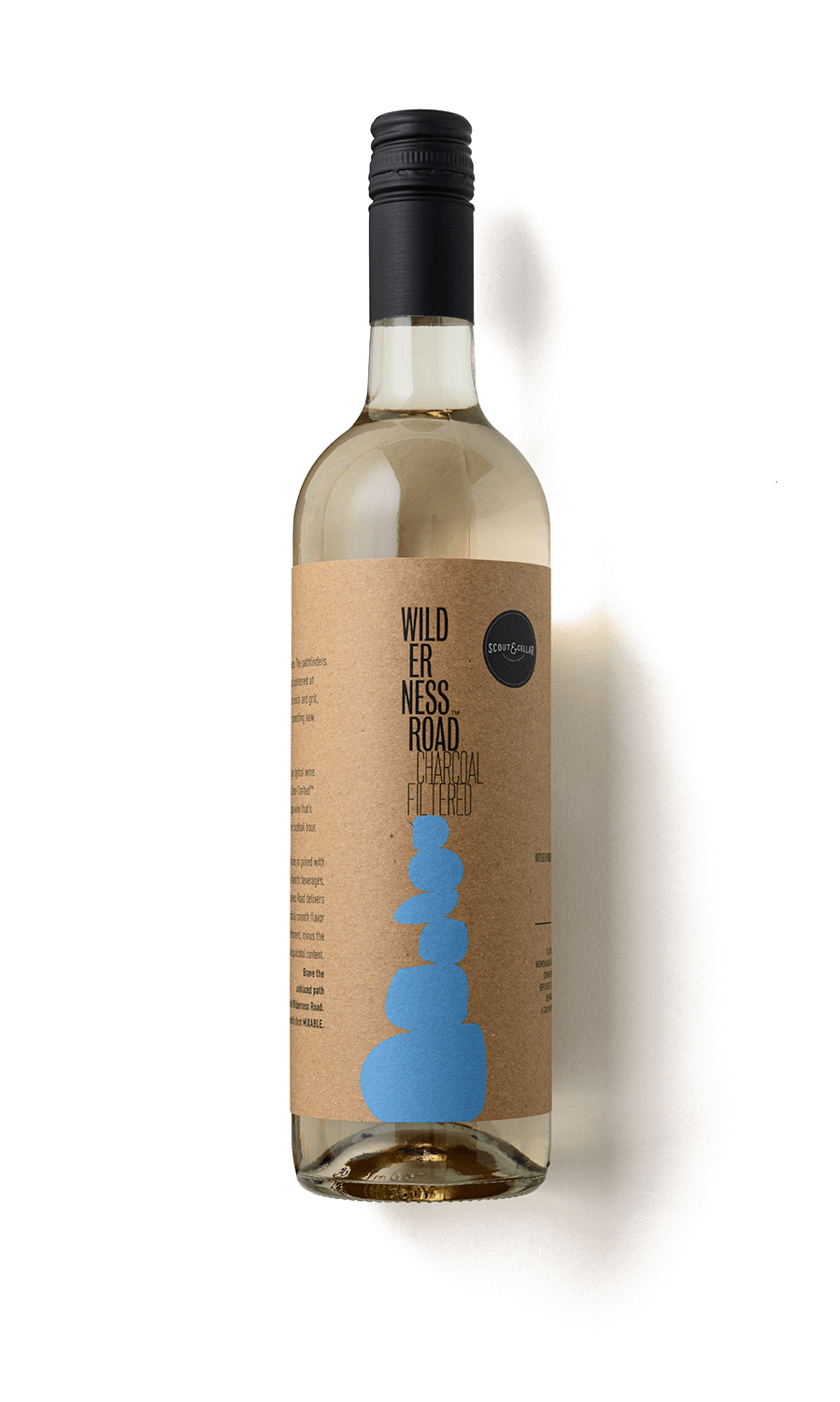 WILDERNESS ROAD
The World's First MIXABLE™
Notes of:



Pairs with:


A better cocktail experience is within reach. All you have to do is brave the unblazed trail.
Clear, balanced and refreshing, Wilderness Road™ pairs perfectly with sparkling water, juice, and a squeeze of citrus, so it's great for throwing together bright and refreshing cocktails, whether it's your best bud's birthday brunch or any old Sunday Fun Day.
$29.00
Not available in the state you are shipping to.
WILDERNESS ROAD

The World's First MIXABLE™

ABV: 19.5%

Residual Sugar: ~0.7 g/L

750mL, Vegan

Try Wilderness Road:

Chilled
On the rocks
With your favorite sparkling water and a slice of citrus
As a replacement in your favorite cocktail

Not available in the state you are shipping to.

the journey

WILDERNESS ROAD

Here's to the trailblazers. The pathfinders. The pioneers who stared undeterred at the road untraveled with curiosity and grit. Wilderness Road captures that spirit of discovery as the world's first MIXABLE™.

WHAT'S A MIXABLE, YOU ASK?

It's a lower-alcohol alternative for cocktails, created by combining a fermented Clean-Crafted™ white and rosé wines with a distilled neutral Clean-Crafted grape wine. The result yields a higher alcohol content than traditional table wines but evokes a clean, fresh, neutral flavor perfect for mixing!

DID YOU KNOW?

The pile of rocks featured on this bottle is called a cairn. Before there were maps or street signs, cairns were used by the early Gaels and Celts to mark paths in the wilderness to guide which way to travel.