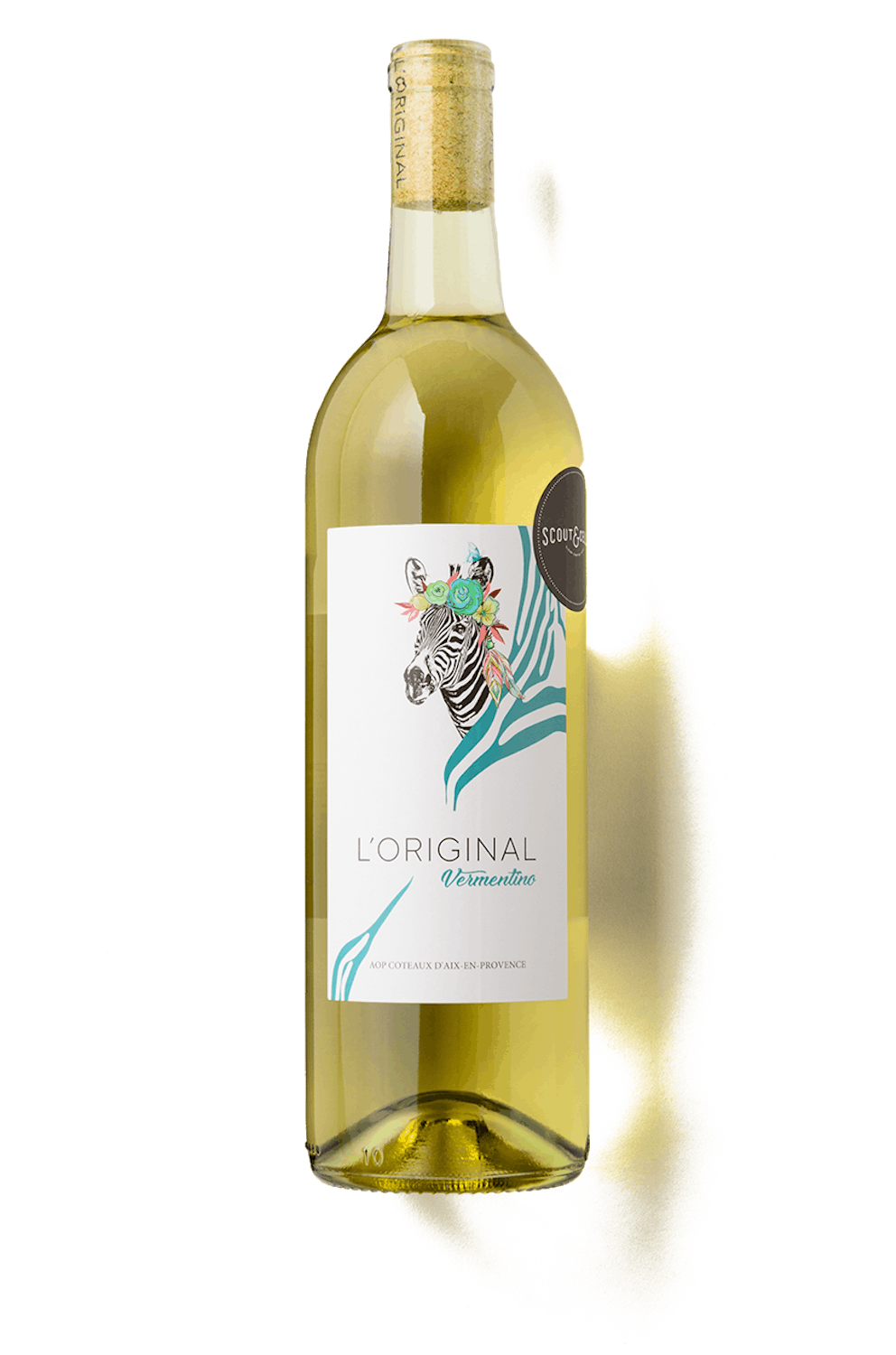 2018 L'Original Vermentino
Coteaux d'Aix en Provence, France
Notes of:



Pairs with:


Fruity, Creamy
80% Vermentino, 20% Semillon
Biodynamic, Vegan
$20.00
Not available in the state you are shipping to.
2018 L'Original Vermentino

Coteaux d'Aix en Provence, France

Lively and aromatic notes of ripened peach, green apple and hibiscus flower are balanced by a subtle salinity, mouth-coating viscosity and a lingering finish.

Seafood, s'il vous plait! Pairs perfectly with grilled fish dishes full of herbaceous or citrusy flavors. Vegan? Try a vegetable fritto misto or steamed artichoke hearts with lemon aioli.

Alcohol: 11.95%

Residual Sugar: 0.3 g/L

Not available in the state you are shipping to.

the journey

Farming terraced vineyards originally planted by his grandfather that are scattered amongst a protected national forest, proprietor Phillippe Menesplier focuses on respecting the environment and expressing the terroir in every bottle of wine. Phillipe's winery, Domaine Sévigné-Conty, reflects the typicity of its micro-terroirs, which has a variety of soils including silty sand, limestone and clay and vines that are, on average, over 40 years old.

Phillipe's grandfather passed down his vineyard knowledge that includes a focus on the special magic of the particular alchemy between the terroir and each grape variety. In other words, each of the grape varieties grown on the Domaine (Syrah, Grenache, Cinsault, Carignan, Cabernet Sauvignon, Sauvignon Blanc, Roussane, Clairette, and Rolle aka Vermentino) is planted in the best soil type for that grape.

For this wine, grapes were hand-picked from dry-farmed vines, then pressed. The juice fermented slowly and naturally using only native yeasts and remained in a 100% inert environment until bottling, unfined and lightly filtered.

Did You Know? Vermentino grapes are most commonly grown on the Italian island of Sardinia. In Provence, the varietal is called "Rolle".

This product may not be available to ship to all states.