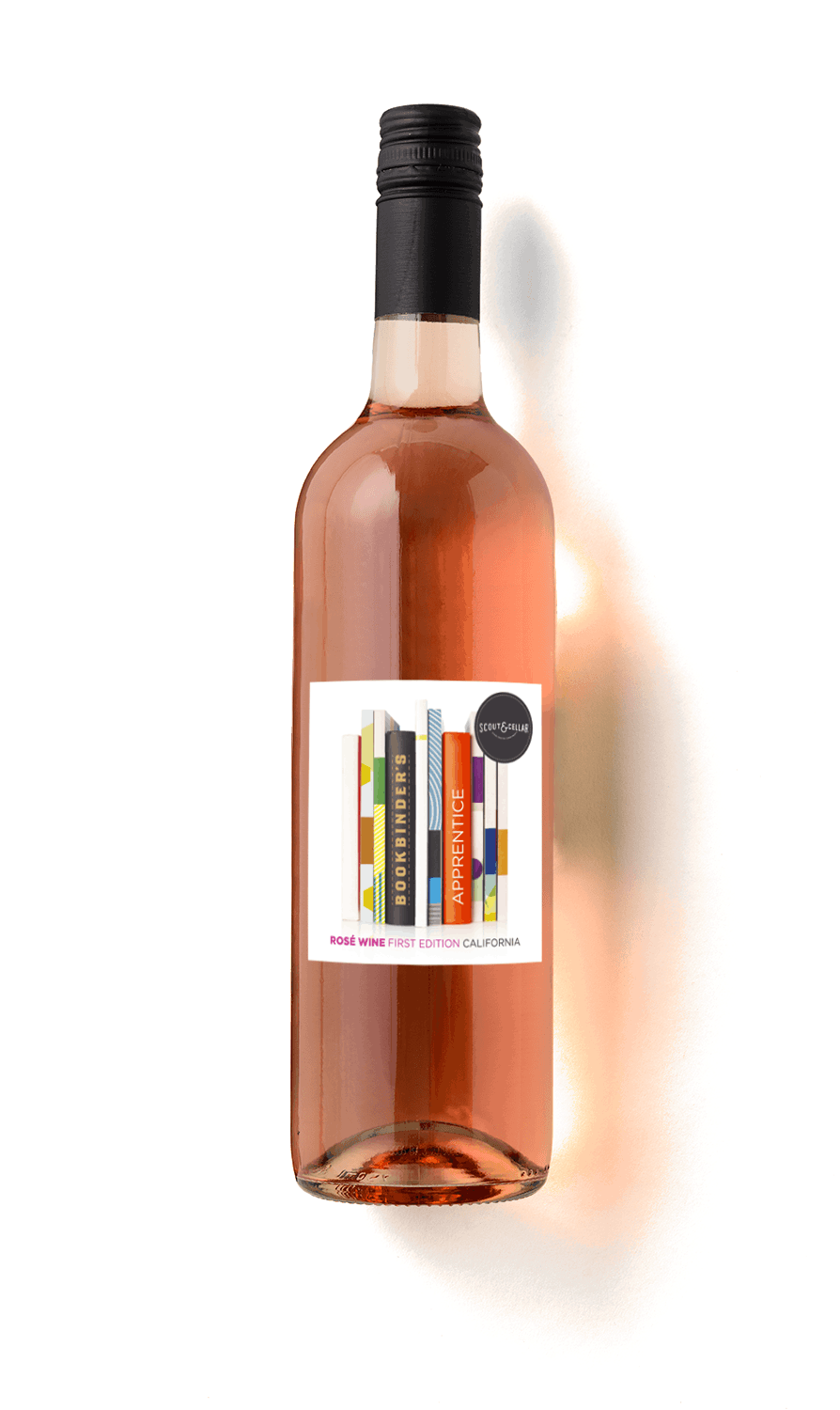 BOOKBINDER'S APPRENTICE ROSÉ
California
Notes of:


Pairs with:


$16.00
Not available in the state you are shipping to.
BOOKBINDER'S APPRENTICE ROSÉ

California

Our first BBA Rosé is juicy, bold and packed full of flavor. Coming from vineyards in Mendocino, these grapes get the benefit of the warm California sun and cool Pacific night breezes. This creates a rich, ripe rosé of juicy strawberry, fresh-cut watermelon with a beautiful nose of hibiscus flower.

These bright and round tastes pair perfectly with roasted chicken, Netflix Tuesdays or a spring seafood feast!

Alcohol: 12.9%

Residual Sugar: 0.7 g/L

Not available in the state you are shipping to.

the journey

Every Bookbinder needs an apprentice—an eager maker-in-training who ensures the legacy of the craft lives on through generations to come.

Bookbinder's Apprentice, the next chapter in the Bookbinder story, celebrates the journey of craftsmanship, the virtue of hard work and the idea that even life's greatest endeavors begin with a single step forward.

For this Rosé, grapes were harvested from vines planted in Mendocino County 10-30 years ago. After harvest, grapes were sorted, de-stemmed, pressed and the juice fermented in stainless steel tanks for 10-18 days. The wine then aged in stainless steel tanks for 5-6 months until bottling, unfined and lightly filtered.

DID YOU KNOW?

Most rosés are made from red grape varietals with minimal skin contact during fermentation. The skins are then removed, giving the wine its gorgeous pink color!