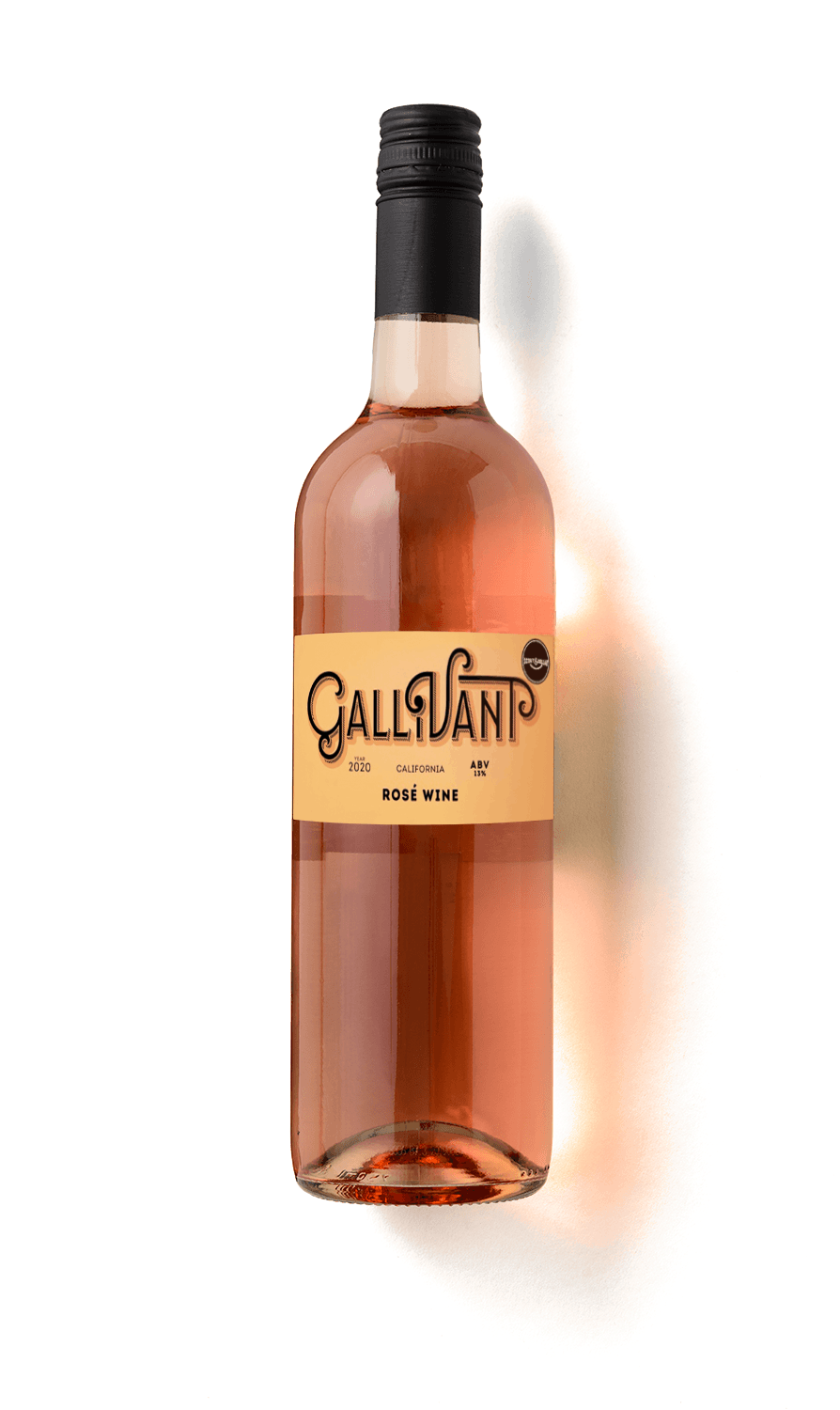 2020 GALLIVANT ROSÉ
California
Notes of:



Pairs with:


$23.00
Not available in the state you are shipping to.
2020 GALLIVANT ROSÉ

California

Lively and refreshing with strawberry, red cherry, and fresh watermelon balanced by a subtle salinity on a dry, well-textured frame with a clean finish.

By now you know that the wines labeled under Gallivant are going to have a lot to say. This rosé is no different as it is truly a wine with a lot of character. A blend of Syrah, Zinfandel, and Barbera, all three grapes that create fruity, flavorful wine in both red and pink hues. Gobs of strawberry meet flavors of Maraschino cherry and summer watermelon that all come together on a zippy, crispy palate that will make your mouth water just by smelling it.  This wine is bone dry but has a very fruity profile like a freshly made fruit salad. This is also a rosé for red wine drinkers as they will love the powerful-yet-balanced red fruit characters.

Pairs well with seafood, soft cheeses, and sunshine-y days.

Alcohol: 13%

Not available in the state you are shipping to.

the journey

2020 GALLIVANT ROSÉ

In California, we do life on our own terms. We chase the sun. We pursue adventure, no matter where it takes us. We live in the authentic and we obsess over the simple things. Our wines capture this philosophy reflecting the passion and dedication we instill in every bottle. Because life is a path: you can either walk it aimlessly, or you can gallivant joyfully. Take your pick. We certainly have.

DID YOU KNOW?

Most rosés, including this one, are made from red grape varietals with minimal skin contact during fermentation. The skins are then removed, giving the wine its gorgeous pink color!